Tom Brosseau - Cradle Your Device
Tom Brosseau - Cradle Your Device
Harry Nilsson always seemed to have this knack of taking irreverent sounding song lyrics, and yet because he had a great voice he would make it some how sound beautiful. To me Brosseau pulls of something similar here. Someone engrossed in their cell phone has maybe never sounded quite as nice.
Radiation City - Zombies
In honor of The Walking Dead's triumphant return to television last night and Halloween just around the corner. We love the sound of Radiation City, the Portland-based quintet, and are enjoying their latest album, Animals in the Median. 
Arcade Fire - Reflektor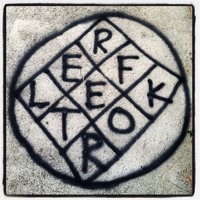 Yet another band I have been waiting to put out a new album, Arcade Fire.
The band has been teasing fans for the past couple weeks with mysterious postings on Instagram and Twitter, potentially signalling the release of new music, and we were not disappointed yesterday when they revealed the James Murphy-produced title track of their upcoming album, Reflektor.
The band treated fans to a more upbeat, dancier track than we've heard from them previously, and then took it to the next level with a guest appearance by none other than Ziggy Stardust himself, Mr. David Bowie.  A most welcome Monday morning gift that just keeps on giving.
Cut Copy - Free Your Mind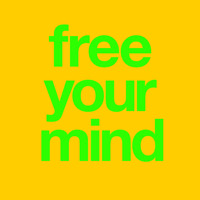 Not too much to say about this one, except that I have been eagerly awaiting the return of one of my favorite Australian groups for a long time.
"Free Your Mind" is the title track and first taste of Cut Copy's upcoming album, due out November 5 (remember remember the fifth of November) via Modular People and Loma Vista.
Forest Fire - Alone With The Wires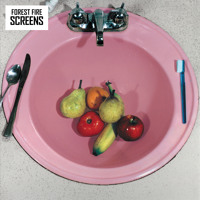 The latest track to be released off of NYC-based Forest Fire's upcoming album, Screens, out 09/10 via Fat Cat Records.
The band previously debuted the track "Waiting in the Night" earlier this month

Kishi Bashi - Philosophize In It! Chemicalize With It!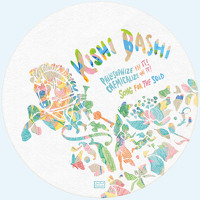 I've said it once, I'll say it again: I cannot get enough of multi-instrumentalist Kishi Bashi - and his newest track "Philosophize In It! Chemicalize With It!" only reinforces that feeling.
The track is off an upcoming 7", and will be available next month via Joyful Noise. 
Cults - I Can Hardly Make You Mind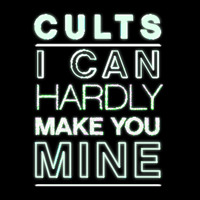 First track off of New York duo Cult's sophomore album, Static, due out October 15 via Columbia Records.
It's a solid mix of upbeat pop and guitar reverb, and I'm looking forward to hearing more from these guys.
Lucius - Hey, Doreen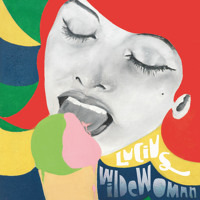 First single off of Lucius' upcoming debut album, Wildewoman, due out October 15 via Mom + Pop Music.  
The Brooklyn-based five piece will be heading out on tour in support of the new album starting August 14 with an already sold out show at the Music Hall of Williamsburg.
Diane Coffee - Hymn
From Foxygen drummer Shaun Fleming comes a new solo project, Diane Coffee, and it's debut LP, My Friend Fish, out October 29 via Western Vinyl.
Check out the lead track on the album, "Hymn," below:
Caged Animals - Too Much Dark
The music video for Caged Animals' newest track, "Too Much Dark," off his upcoming album The Land of Giants, out September 3 via Lucky Number.
The video was directed by renowned director Tobias Stretch.
Islands - Wave Forms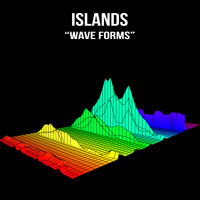 Another new track from a band I've been a fan of for a while now.
"Wave Forms" is the first track off of Montreal-based Islands' new record, Ski Mask, out September 17. I was only just listening to their third album, Vapours, the other day when I heard the news of their upcoming album.
The group will be heading out on tour in support of the album in September 
ARMS - Comfort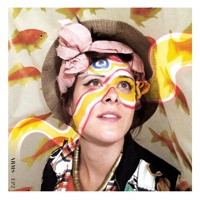 "Comfort," the first track off of one of my favorite band's release, EP2, due out this September via Paper Garden Records.
Really enjoy the sound of this first single and am looking forward to hearing what ARMS comes out with next.
To commemorate the official start of Summer last week, we put together a playlist of some of our favorite songs to listen to while BBQ'ing in the backyard, laying out in Central Park, or just fighting to keep cool inside. Enjoy:
The Clash - The Magnificent Seven "Vacuum Cleaner Sucks Up Budgie!" Just becasue it's Friday. Although it may not have the hits, I always personally think the Clash's post punk sound is some of their best work.